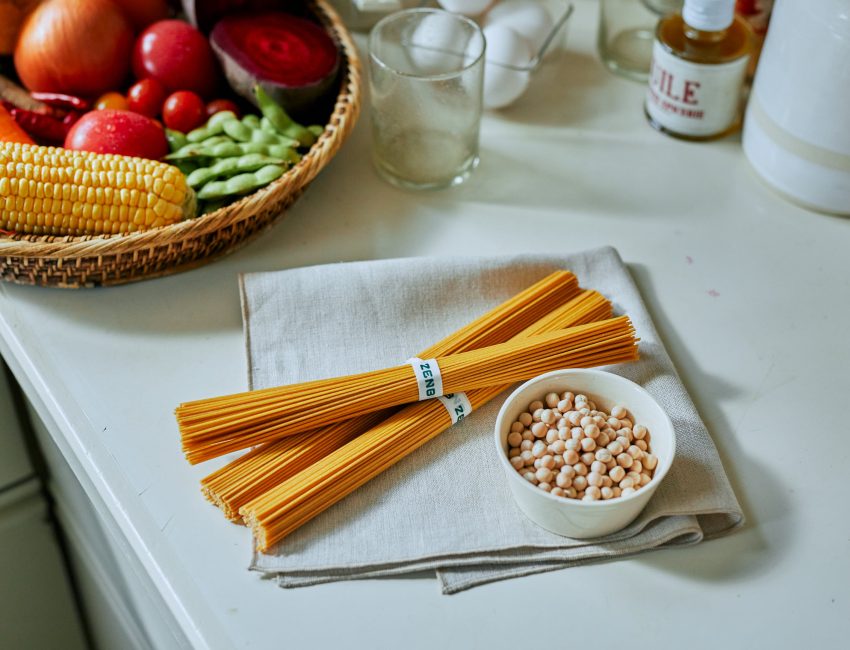 ZENB
Branding / Creative direction
ZENB is a brand that proposes a new way of eating that uses whole plants as much as possible, is tasty and good for the body, and contributes to the health of people, society, and the earth. The brand focuses on noodles made from 100% beans, using no animal ingredients, and creating flavors that do not rely on additives. We were in charge of planning and art direction for a journal series that delivers such a lifestyle with ZENB.
Specs
Client
ZENB JAPAN Co., Ltd.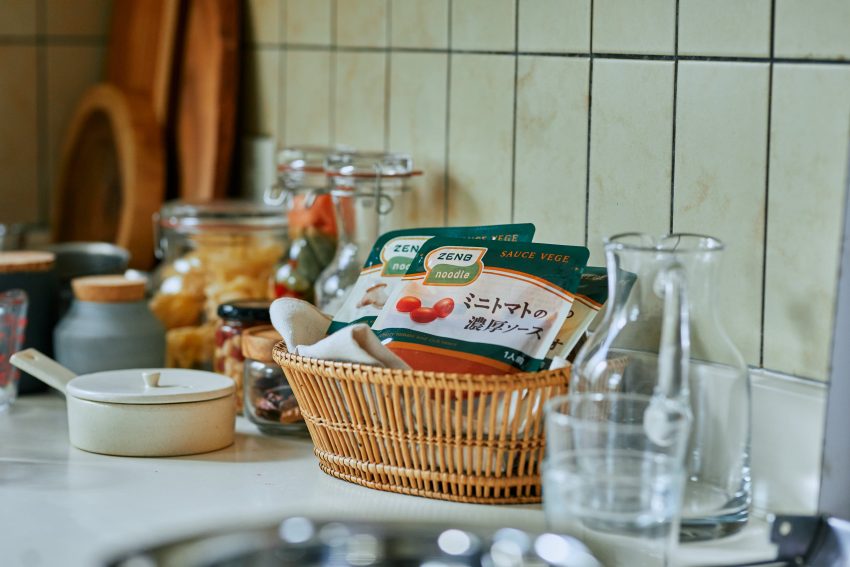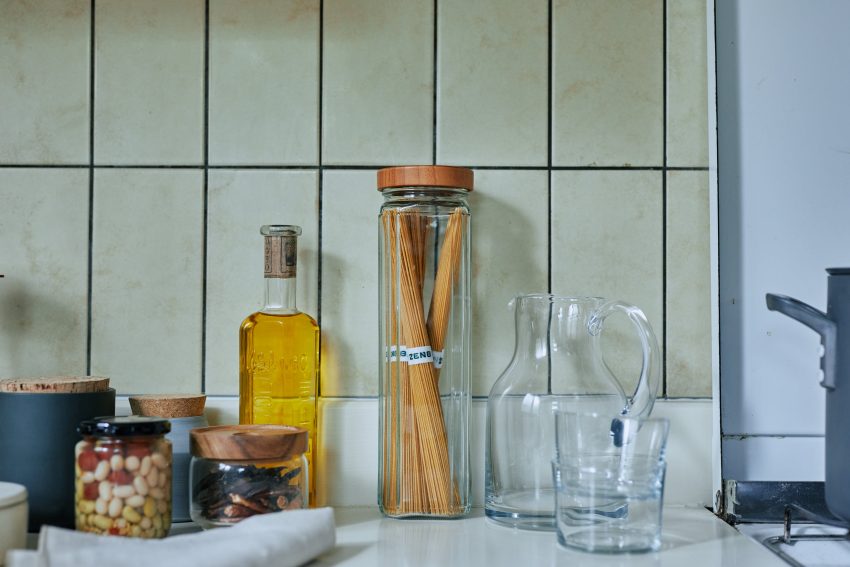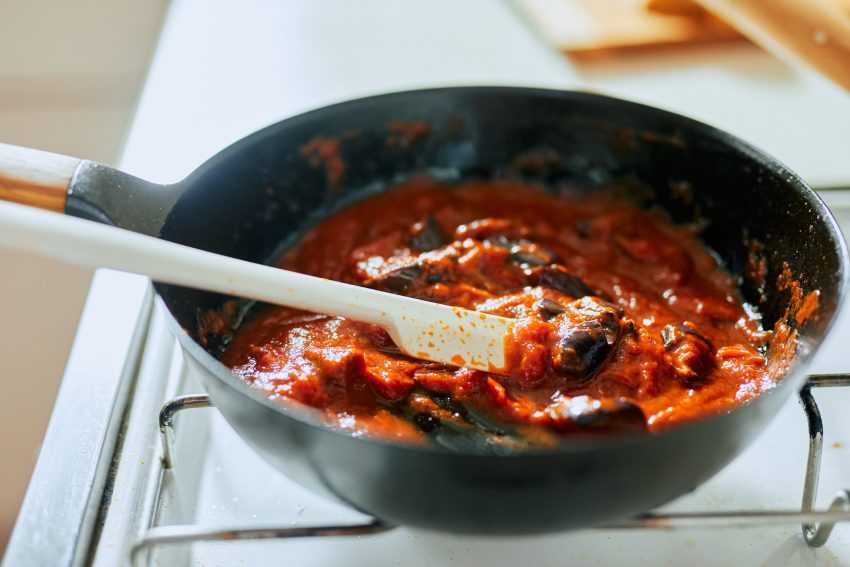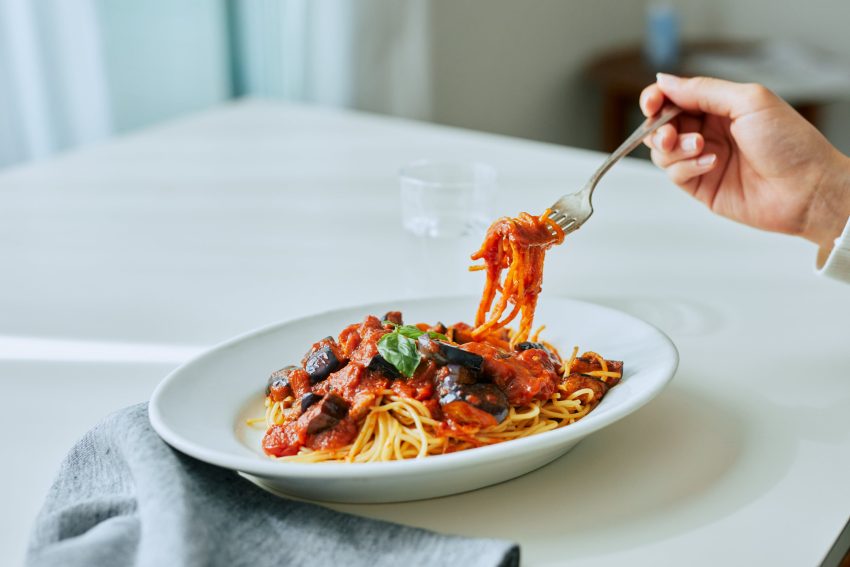 What is it that spreads outside the vessel?
Made entirely from beans, the noodles have a taste and satisfaction that are not at all inferior to wheat. However, the not-so-cheap price of 1,292 yen for four batches, combined with a sales channel centered on e-commerce rather than mass merchandisers, makes the hurdle to purchase the product not as low as the hurdle to purchase regular staple foods. It was difficult to see what kind of values people would have in mind when they picked up the product, and although delicious, gentle, and vivid dishes were spread out on the plate, it was difficult to see what was outside the plate.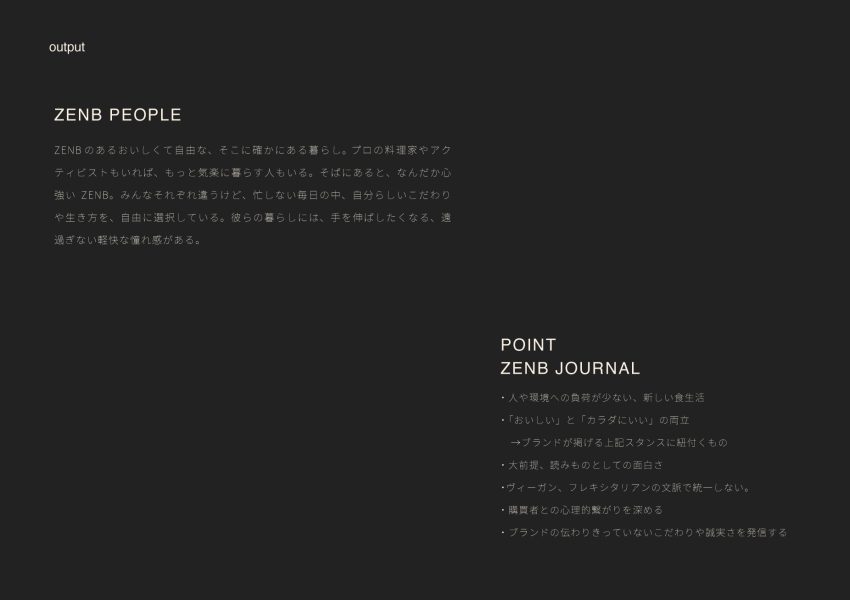 Imagine a life
As a long-time ZENB shopper myself, I have experienced the change in scenery, relief, and time gained by having this staple food. I have been saved many times by the gluten-free meal that takes only 30 minutes to prepare and clean up during my busy days, and the guilt-free time it frees up has made my life more comfortable. We attempted to embody this feeling, which is difficult to imagine before picking up the product, by having users actually cook ZENB, filming it, and writing an article about it.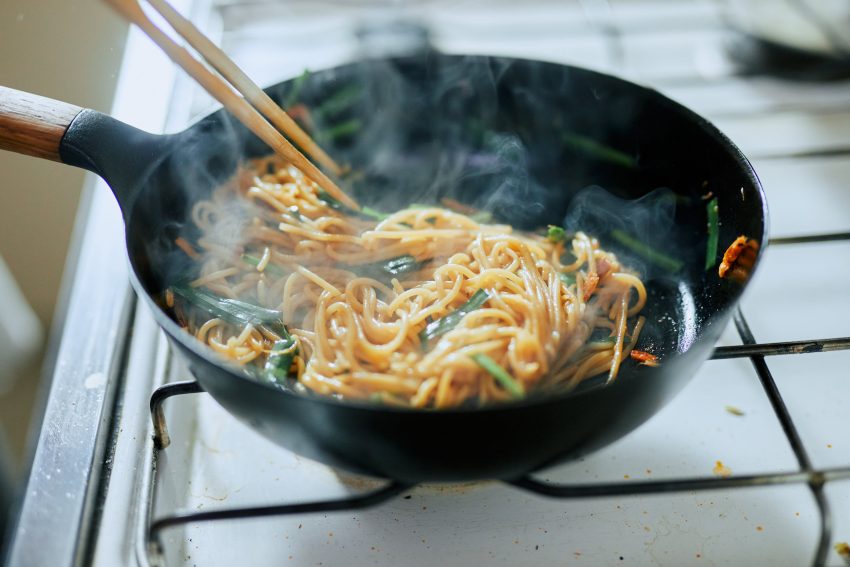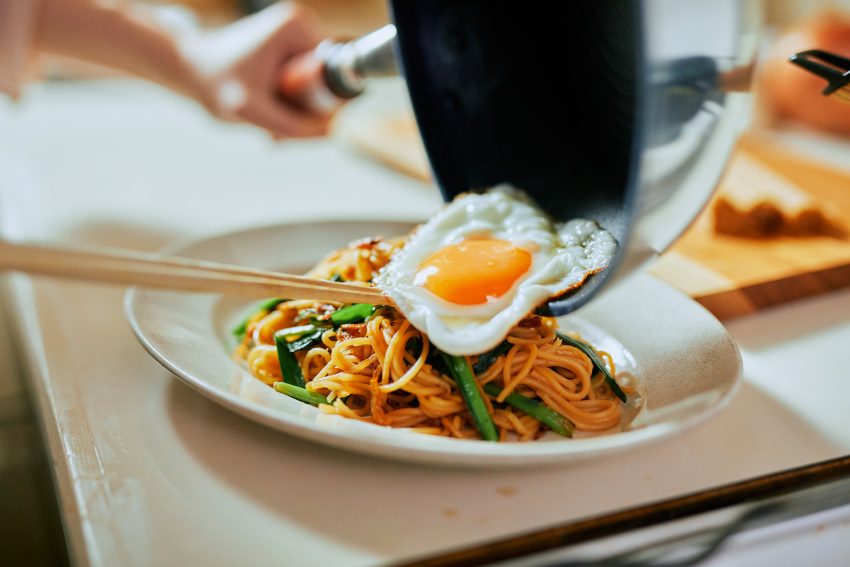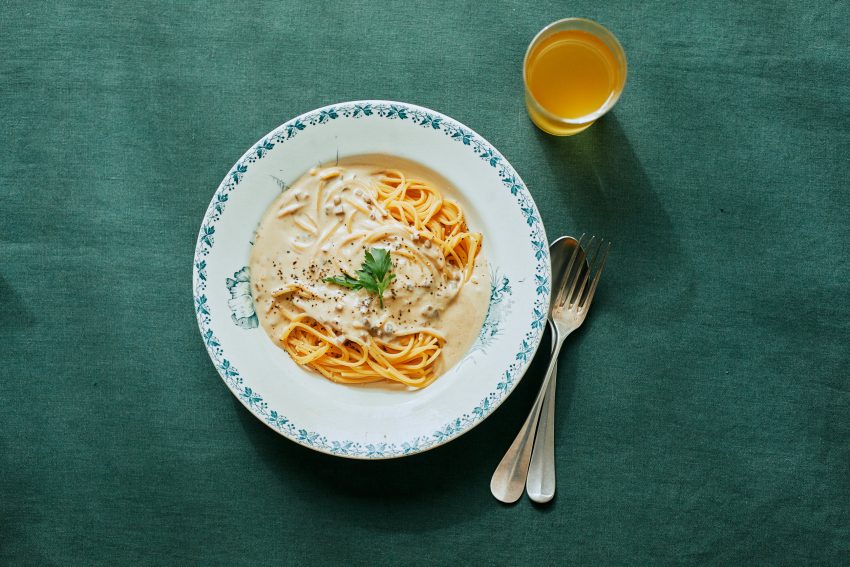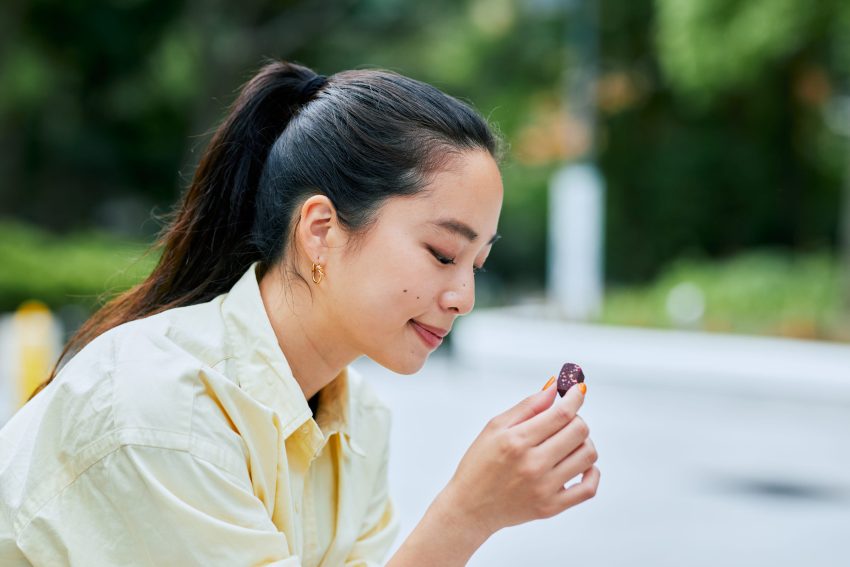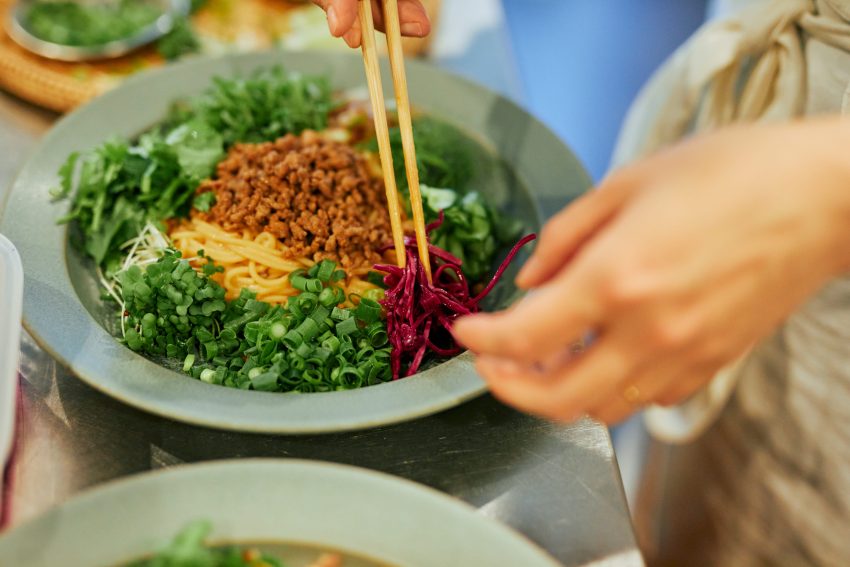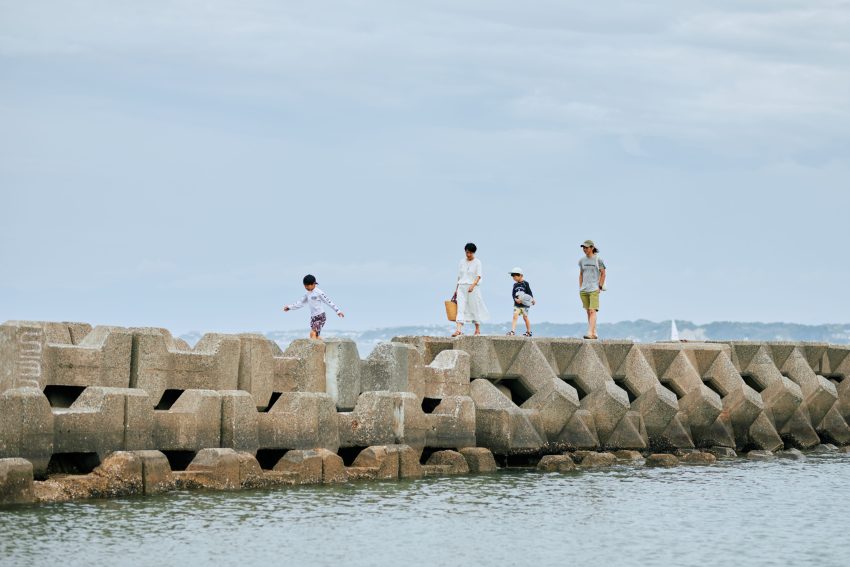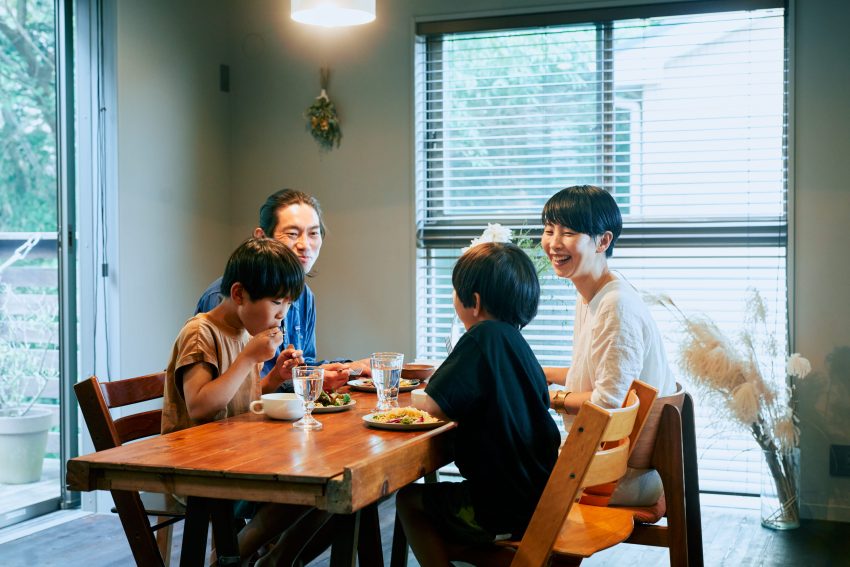 Numerous glimpses of life with ZENB
The users who actually incorporated ZENB into their daily lives were documented in video, articles, and still images. The writing of articles, recipe development, and even cooking were done by the participating users themselves, transcending the boundaries between the photographer and the photographed, so that everyone who incorporates ZENB into their daily lives becomes a creator.
Credit
Executive Creative director
Shinpei Takagi(NEWPEACE inc)
Creative director
Rie Kimoto(HARKEN)
Assistant director
Riko Sakamoto(HARKEN)
Producer
Mio Hayasaki(NEWPEACE inc)
Producer
Masame Terushita(NEWPEACE inc)
Director
Ryuya Narita(LON inc)
Project manager
Masato Morokuma(LON inc)
Photographer
Yansu Kim
Video director
ITTA
Food Stylist
Ayako Hayashi
Stylist
Reiko Ogino
Editer / Writer
Tokiko Nitta
Hisui Apartment & Gallery